Starfield's early access launch is happening this week, and Aussies will be able to start playing a little earlier than other regions. The game will be available to play on September 1, 2023, at 10am AEST.
This is because Bethesda is using a global release schedule, and 10am AEST is the same time as 5pm PT on the west coast of the United States.
If you're in Australia and you've pre-ordered Starfield, you can preload the game starting on August 30, 2023. This will ensure that you can start playing as soon as it's available.
Starfield is a new action role-playing game from Bethesda Game Studios. It's set in the 23rd century and allows players to explore a vast galaxy full of planets, moons, and space stations.
The game features a variety of character customization options, as well as a wide range of weapons and abilities.
---
Also Read: Hellsweeper VR Adds Co-Op Mode. Trailer out.
---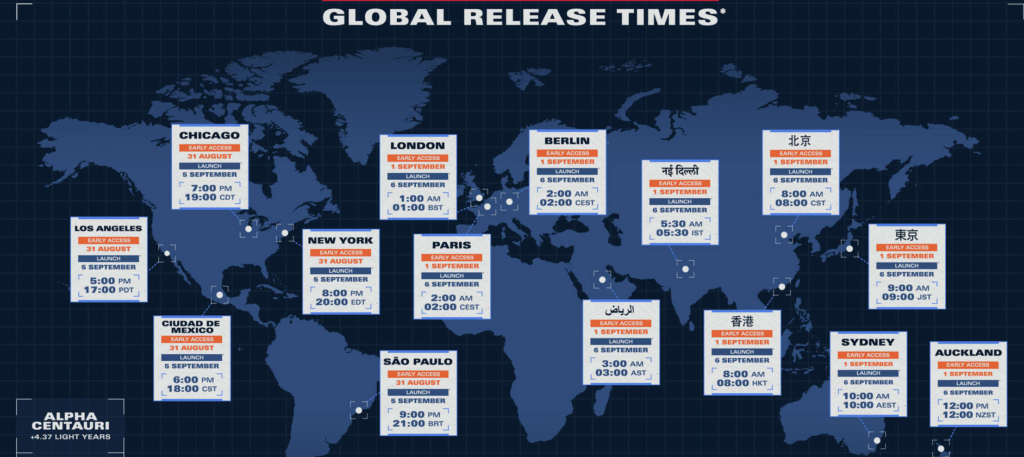 Starfield is one of the most anticipated games of 2023, and many fans are eagerly awaiting its early access launch. If you're in Australia, be sure to set your alarm for 10am AEST on September 1 so you can start playing right away!
Here is a table of the global release times for Starfield:
| Region | Time |
| --- | --- |
| Australia | 10am AEST |
| New Zealand | 11am NZST |
| Asia | 9am JST |
| Europe | 1am BST |
| North America | 5pm PT |
| South America | 8pm ET |